Iris Adsum*PL


brown tortie & white
née le 05 février 2016



toute douce et câline




very sweet and cuddly



FelV / FIV (test à venir) - HCM normal (09/03/2017)
GSDIV - PKdef (parents sains, non porteurs)

f03
(aa / _tb / D+d / Ss+ / i+i+ / w+w+ / O+O)
pédigrée-pedigree

enfance-childhood

famille-family

portées-babies


Comme sa soeur Io, Iris a un triangle parfait, un beau profil, de grandes oreilles bien placées avec de beaux plumets. J'adore ces deux soeurs et je remercie Magdalena pour sa confiance.
As her sister Io, Iris has a perfect triangle, a good profile, big ears well placed with beautiful tips. I love those two sisters and I thank so much Magdalena for trusting me.




L'ordre des photos est de bas en haut et de droite à gauche.
To see the pics, the right way is from the bottom up and from the right to the left..!!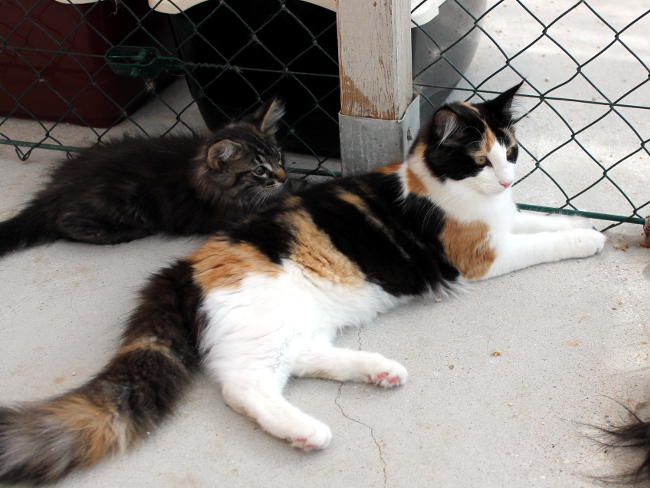 Enfance-Childhood
Famille-Family
cliquez sur leur photo pour retrouver leur page - Click on their pic to see their page
mes parents - my parents
mes soeurs - my sisters

la page de ma soeur Io

---
Ses portées-Babies